Leerkes Engineering completed the following projects for customers in the infrastructure market (not particular in chronological order).
Stork Netherlands Ltd. Emmen
Stork Nederland, part of Fluor, is an international technical service provider with a wide range of mechanical and electrical services. Fluor employs around 75,000 people worldwide and is represented in more than 100 countries. Together they work on the most diverse projects every day, for example the renovation of a gas production site, a maintenance stop on a petrochemical plant, construction of an electrical installation and automation on a tank park, repair of a gearbox and the maintenance of an offshore platform.
For more information about Stork Nederland, see their website: https://www.stork.com/nl/nederland/
Leerkes Engineering has participated in a tender for the Province of Fryslân, in which 3 bridges in leeuwarden electric and control technical area have been renovated.
Leerkes Engineering has taken on hardware engineering, which was the big challenge of translating the current cutlery into good workable electrical schemes that meet the typicals of Fryslân Province within the tight deadline.
This work has been carried out largely at home where there has been multiple contact with the employees of Stork and Province of Fryslân.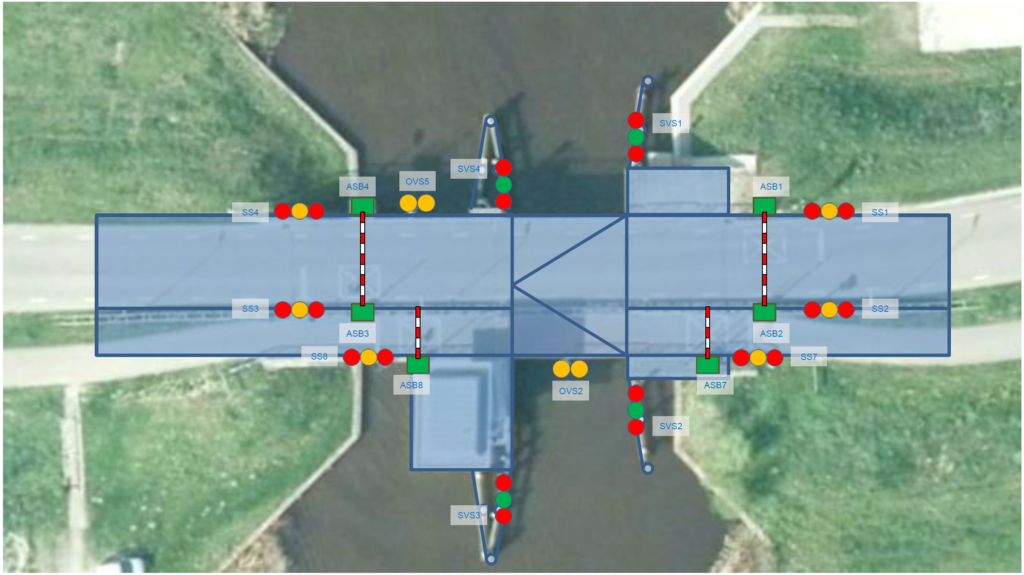 Strukton Systems Ltd. Meppel
Strukton Systems is an all-round international installation company and they initially focus on maintenance and management, applying our high-quality technology, domain knowledge and craftsmanship. With more than 6,500 employees in our various home countries, they account for a sales volume of 1,916 billion euros.
They operate in 3 different markets; Rail systems, Civil infrastructure and Technology and buildings.
For more information about Strukton Systems, see their website: https://strukton.com/nl
Leerkes Engineering participated in a tender for the Province of Noord Brabant, in which a bridge in the vicinity of Dinteloord was renovated electrically, control-technically and hydraulically.
Leerkes Engineering has taken on the hardware engineering for which calculations had to be made.
These were calculations such as; integral cable calculations, selectivity calculations, 3-phase short-circuit calculations, cabinet cooling calculations, basement heating calculations, UPS calculations and drawing up an EMC management plan.
These activities were largely carried out at home, with frequent contact with the employees of Strukton Systems and the Province of North Brabant and the engineering firm Witteveen & Bos.
For more information of this project, see a article on the website of Strukton: Technical bridge systems renovated (strukton.com)