General
EPlan Electric P8 is an electrical engineering design software developed by Eplan Software & Service GmbH & Co. KG. It is widely used by electrical engineers, designers, and technicians to create electrical drawings, schematics, and documentation for automation projects in various industries, including manufacturing, process engineering, and building automation.
The software provides a comprehensive set of tools for designing electrical systems, including the creation of circuit diagrams, control schematics, panel layouts, and bill of materials. It also supports various electrical engineering standards and allows for easy integration with other CAD software, such as 3D design tools.
EPLAN Electric P8 offers a user-friendly interface with intuitive navigation and drag-and-drop functionality, which enables faster design and editing of electrical systems. The software also includes a powerful database for managing electrical components and parts, making it easy to search and find the necessary elements for a particular project.
Overall, EPLAN Electric P8 is a versatile and efficient electrical design software that can help streamline the design process, reduce errors, and increase productivity for electrical engineers and designers.
Eplan Electric P8 2.9
Eplan Electric P8 version 2.9 is a high-level 2D Electronic Computer Aided Design application with many state-of-the-art design features, like:
Macro Technology
Placeholder Technology
Autoconnecting lines
Various Design Approaches
Automatic Reports
Editing of Mass Data
Internationale Codes, Consistently Localised
Eplan Application Programming Interface (API)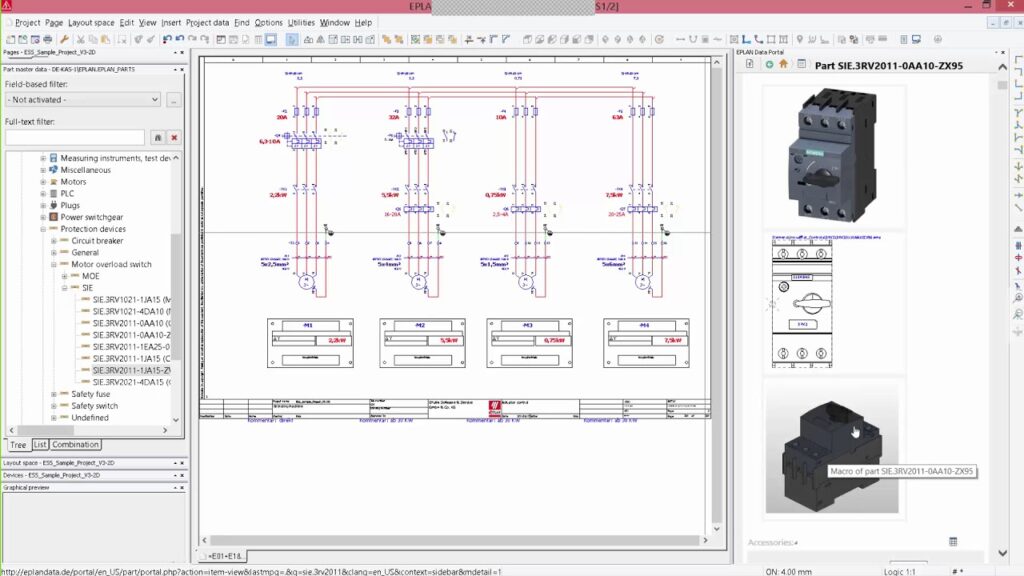 Eplan Platform 2022 and 2023
Eplan Platform 2022 and 2023 has even better high-level features as Eplan Electric P8, like:
Multifunctional ribbon technology and Backstage View
Object-oriented device management
New Insert Center
Seamless collaboration with Eplan eMANAGE
International macro management
Device management system: Eplan eSTOCK
New cable editor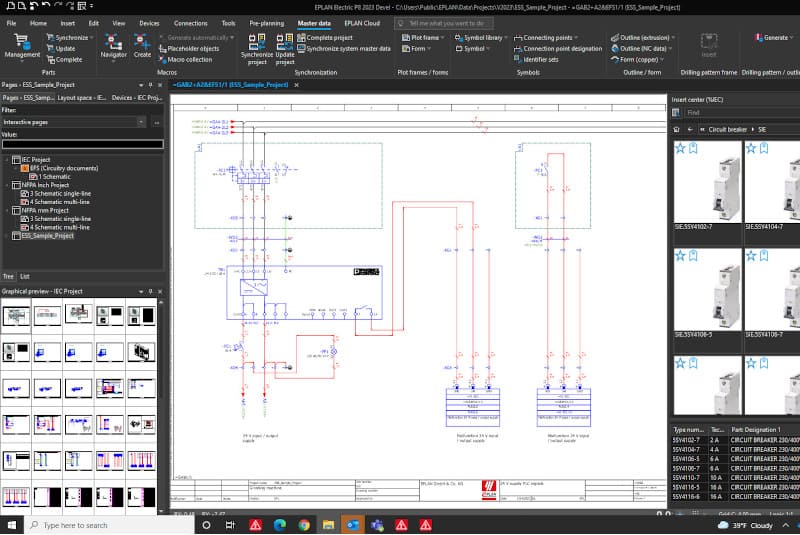 Eplan Pro Panel
Eplan Pro Panel is a powerful tool for automating and industrializing panel building. With its 3D design capabilities, it facilitates the construction of control cabinets, switchgear systems, and power distribution systems for energy distribution. This integrated solution streamlines the control cabinet design process, providing a stable foundation for efficient panel building.
Eplan Pro Panel comes equipped with several features, such as:
Everything in One Solution – Design Engineering in 3D
Integrated Control Cabinet Engineering: Data for Manufacturing
Profitable from Mass Customisation to Volume Production
Eplan Application Programming Interface (API)